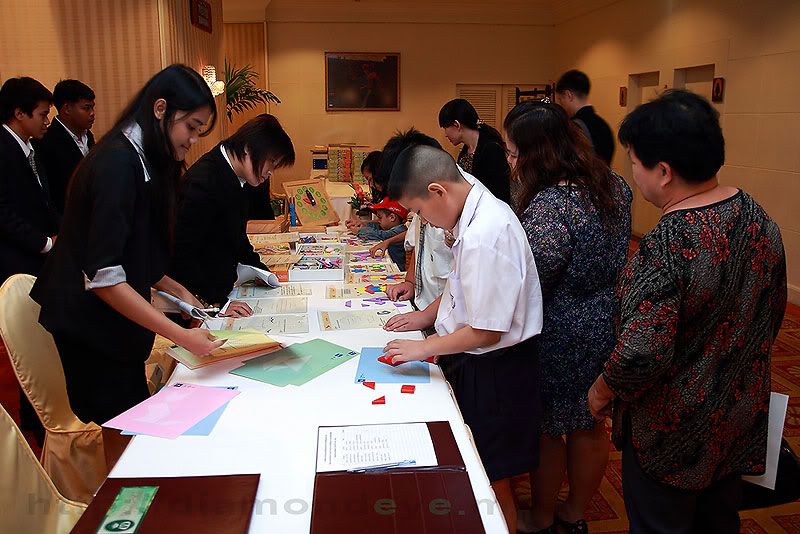 "The village of Blissfield and its merchants invite you to visit our charming village during December for great shopping and fun-filled events like our new,
"A Celebration of Trains!"
and the long-time favorite... "Parade of Lights!"
Saturday, December 12 and Sunday, December 13, 2009
Stores open from 10 a.m. - 5 p.m. Saturday, and Sunday from 12 noon - 5 p.m.
Adrian & Blissfield Railroad SantaTrain Rides
Saturday ONLY, from 10:30 a.m. to 11:30 a.m. and from 12:30 p.m. to 2:00 p.m., kids can sit down with Santa Claus while they ride the rails of the Adrian & Blissfield Railroad, the oldest railway west of the Alleghenies and North America's oldest dinner train, operating continuously since 2003.
Call for reservations wicked tickets new orleans... 888-GO-RAIL-1 (888-467-2451)
Blissfield Model Railroad Open House
Between 11 a.m. and 4 p.m. Blissfield Model Railroad will be buzzing with trains galore. Check out the fantastically realistic display which is over 1500 feet long and loosely based on a section of the Clinchfield Railroad and a portion of the C & O railroad in Appalachia in the 1955-1975. http://www.blissfieldmrc.org/.
Southward Custom Wood Products Model Train Displays
Rightnext door to Blissfield Model Railroad, visit Southward Custom Wood Product Showroom where several temporary model displays of various gauges can be viewed between 11 a.m. and 4 p.m..
See Lionel, American Flyer, and even Thomas the Tank Engine trains.
Doug Tagsold's Denver, Front Range & Western Model Train Layout
Nationally acclaimed model railroader, Doug Tagsold, has created some of the nation's best model railroad layouts. The Denver, Front Range & Western layout showcases modern railroading with the Rio Grande, Santa Fe and Burlington Northern. This double-decked HO layout runs through the dramatic scenery of the Colorado Rockies. Visit Doug's layout at his home at 303 South Lane Street
***adjacent to St. Peter's Catholic Church) from 1:00 p.m. to 4:00 p.m.***
Visit With Co-authors of "Teeter & Wobble", Bob Sell & Jim Findlay
The book, "Teeter & Wobble", published in 1990, tells tales of the Toledo & Western Railroad interurban electric railroad that went through Blissfield. Bob and Jim will be located at Victorian Garden Saturday 11 am to 4pm and Sunday 12 to 4pm. Books will be signed and sold by Bob Sell and his co-author Jim Findlay. Pictures and memorabilia will also be on display. (location and hours to come)
Paintings of Lenawee County Railroad Depots by Bob Billington
Recognized local artist, Bob Billington, will display his beautiful paintings and prints that feature Lenawee County Railroad Depots at the Blue Dragon Embroidery/Stone Hawk Tees on Adrian Street. Also on display will be Bob's portrayal of Blissfield's famous three bridges, which were once featured in Ripley's Believe It or Not. Also at the same location will be Frank Baker's Garden Train.
Hours for this display will be Saturday 11 am to 4pm and Sunday 12 to 4pm.
At the Blissfield Depot/Visitor's Center
History abounds at the Depot with photographs, artifacts, and Hal Schankin's pre-war (1900-1940) model trains.
Hours for this display will be Saturday 11 am to 4pm and Sunday 12 to 4pm.
Emilio's Tex-Mex Cafe will feature the Blissfield Model Railroad Club's HO winter train scene
Hours...Saturday 11 am to 4pm and Sunday 12 to 4pm
B -Town Bar & Grill hosts Frank Baker's post was American Flyer train display
Hours... Saturday 11 am to 4pm and Sunday 12 to 4pm
Blissfield's Spectacular Annual Parade of Lights
As the sun sinks in the west, at 6 p.m. the magic of thousands of light make their way down Lane Street illuminating downtown and the entire parade route by the festive holiday floats lit up with colorful lights. Local involved citizen, Sammy Thompson, the "father" of the Parade of Lights, annually drives one of the most heavily lighted entries.
Click here to download the Rules and Registration Form for the Parade of Lights.